Clarence Thomas to amend financial disclosure forms to reflect sale to GOP megadonor- QHN


CNN
 — 

Justice Clarence Thomas intends to amend his financial disclosure forms to reflect a 2014 real estate deal he made with a GOP megadonor – an acknowledgment that the transaction should have been disclosed almost a decade ago, a source close to Thomas tells CNN.
The deal between Thomas and Harlan Crow, a Dallas real estate magnate and long-time friend of Thomas, involves the sale of three Georgia properties, including the home where Thomas' mother, Leola Williams, 94, currently lives.
The source said Thomas has always filled out his forms with the help of aides, and that it was an oversight not to report the real estate transaction. Thomas believed he didn't have to disclose because he lost money on the deal, according to the source.
Thomas will review the forms and amend as appropriate, the source said.
The real estate deal was first reported by ProPublica, a nonprofit news organization that has been investigating ties between Thomas and Crow. According to ProPublica, Crow has given more than $10 million in publicly disclosed political contributions and supported efforts to move the judiciary to the right.
Thomas also has come under fire for not reporting luxury travel that he and his wife, Ginni Thomas, took with the Crows, including trips on the donor's yacht and private jet. The justice defended the decision not to disclose, saying in a rare statement that he was advised at the time that he did not have to report it.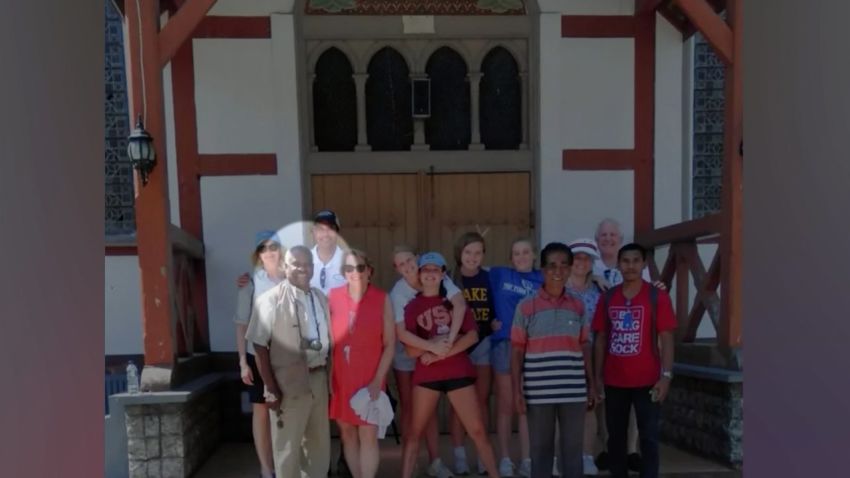 Photos reveal Justice Clarence Thomas' luxury trips with GOP megadonor
The latest revelations about Thomas' ties with Crow come as critics say Supreme Court justices should be more transparent about their lives off the bench. In addition, critics and members of Congress have repeatedly asked the court to adopt a formal ethics code, something it has declined to do.
Sen. Sheldon Whitehouse of Rhode Island and Rep. Hank Johnson of Georgia have led about two dozen Democratic members of Congress in asking Chief Justice John Roberts to launch an investigation, and they are calling on the Judicial Conference – a policymaking body for the federal courts – to refer Thomas to the US attorney general for potential violations of the Ethics in Government Act of 1978.
"There is at least reasonable cause to believe that Justice Thomas intentionally disregarded the disclosure requirement to report the sale of his interest in the Savannah properties in an attempt to hide the extent of his financial relationship with Crow," Whitehouse and Johnson said in a joint statement.
The deal at issue involved the sale of three properties in Savannah, Georgia, that were owned by Thomas; his mother, Leola Williams, and his late brother's family. Crow bought Thomas' mother's home at 542 East 32nd Street in Savannah and two homes that were rented for a time.
As a part of the negotiated sale price, Williams, who was 85 at the time of the deal, was given an occupancy agreement to be able to live in the home for the rest of her life, the source said. She lives rent free but is responsible for paying the property taxes and insurance.
Crow said in a statement to CNN last week that he purchased the properties to "one day create a public museum at the Thomas home dedicated to telling the story of our nation's second black Supreme Court Justice."
He added that he made the purchases at "market rate based on many factors including the size, quality, and livability of the dwellings."
While Crow still owns the home of Thomas' mother, the other two properties were later sold.
Thomas and his wife put $50,000 to $70,000 into his mother's home in capital improvements, and once the sale was completed, Thomas' proceeds were $44,000, according to the source. Because there was no gain, Thomas thought there was no need to report, the source said.
Section VII of the financial disclosure form clearly indicates, however, that a "transaction" needs to be listed irrespective if there was a loss.
Gabe Roth who heads Fix the Court, which advocates for greater transparency on the court, said failure to disclose the real estate deal appears to be a violation of federal law – the Ethics in Government Act of 1978.
"He should have listed the transaction in Part VII of his 2014 disclosure, but he didn't," Roth said in an email.
"If you're a Supreme Court justice, and you sell a property you own, you have to list the transaction in your annual disclosure. That's the law — even if Justice Thomas lost money, and even if the sale was to build a museum one day," Roth said.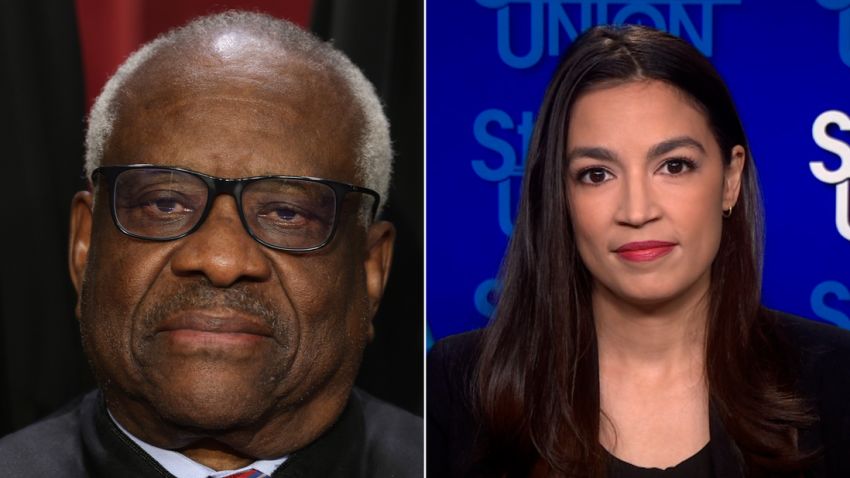 Clarence Thomas defends lavish vacations. Hear AOC's response
"The public has every right to know when top officials are buying and selling property," Roth added.
Mike Davis, a former clerk to Justice Neil Gorsuch who also worked for the Senate Judiciary Committee on nominations, called criticism of Thomas "repackaged smears."
"Justice Clarence Thomas is a great man, and the Democrats' latest political attacks are simply repackaged smears in a 31-year campaign of hatred to punish and delegitimize a conservative Black Justice who thinks for himself," Davis said.
Thomas has yet to publicly comment on the real estate deal. Following the first reports about his luxury travel with the Crows, he noted the regulations had recently changed and that going forward, it was his "intent to follow the guidance in the future."
This is not the first time that Thomas has had to amend his financial disclosures. In 2011, he amended prior forms to reflect income his wife earned between 1998 and 2003 from the Heritage Foundation, a conservative think tank. In a statement at the time, Thomas said the information was "inadvertently omitted." The filing came after questions were raised by the group Common Cause.
In 2017, Thomas left off reimbursements related to time spent teaching at Creighton University School of Law. He also amended his 2018 disclosure to reflect transportation and meals while teaching at two universities. Thomas made those changes after inquiries were raised by the group Fix the Court.
Note:- (Not all news on the site expresses the point of view of the site, but we transmit this news automatically and translate it through programmatic technology on the site and not from a human editor. The content is auto-generated from a syndicated feed.))